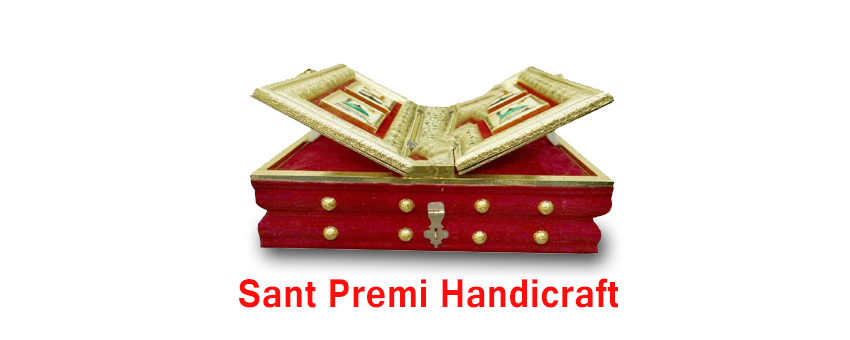 Every religion is significant and holds immense significance to its followers. When it comes to the matter of keeping any religious books, anyone should be extra careful because religious books are not only mere books, they taught us the lessons of our life. They help to keep us on the path of truth and honesty. Therefore, they should be kept in a place that is clean, fresh and beautiful.
When it's the topic of selecting a place or thing for your religious book, nothing can be a better option than handcrafted boxes. Handcrafted boxes can be a great choice for keeping religious books like the Quran, Gita and many more. You can get these extraordinarily designed boxes from any of the reputed Handcrafted Quran boxes Suppliers.
These handcrafted Quran boxes not only enhance the beauty and looks of the religious books but also offer them great protection against all the hardships. If you select these boxes for keeping books like the Quran, they can remain untampered for years without any maintenance.
Apart from this, keeping religious books in handcrafted boxes contain much more necessities which are the following. Keep reading this article to know more about why it is important to keep religious books in these boxes.
Light Weight
The very first beneficial feature of these boxes is they are extremely lightweight and can be carried easily. Though these boxes are tough and lightweight theydonot rise the weight and shipping cost. Being lightweight these boxes are very effective for the buyers and do not cause any additional cost for shipping without endangering the protection of the products.
Maximum Protection
Handcrafted boxes are extremely powerful than the ones that are prepared with cardboard or other such materials. These function as a wall and prevent the access of any kind of pest or insects that can damage the pages of the books.
The handcrafted boxes are easy to deal with and are accessible in different densities and sizes which you can easily get from any handcrafted Quran boxes suppliers.These boxes are constructed to prevent bacteria and moisture from the products. This can be good to keep the Quran in it as it can resist all conditions without any difficulty.
Can be Personalized
Another major reason to use these boxes is that these boxes are easy to personalize. You can select the unusual designs and styles that you wish to have on these boxes. This will offer a customized appearance to these boxes. If you select these boxes, you can be able to keep your religious book like the Quran in a box that is exclusively owned by you.
Less Maintenance And Inexpensive
These boxes are extremely cost-effective in terms of their look and functionality. Handcrafted boxes are usually created using wood that survives longer than the boxes created with other materials. Since They Recreated With wood,they are extremely eco-friendly and do not contaminate the environment. It is extremely simple to recycle these boxes and the polish on these boxes can abide for a long time without any hefty maintenance.
Represents The Culture
Handcrafted boxes are a great representative of our culture. It exemplifies our culture and ritual and the ancestry of India. If you set them on the exhibition, they will surely captivate all your guests with their alluring charm and magnificence. So utilization of these handcrafted boxes can help you to exhibit your culture.
Eco-Friendly
The most intriguing reason to purchase these boxes is these boxes are made with wood which is a 100% eco-friendly material. For this reason,these boxes are lenient to recycle and reuse. No chemical product that can harm the inside product is used to manufacture these boxes. These boxes are 100% safe for use and do not harm the environment in any manner.
100% Recyclable
Handcrafted boxes are 100% recyclable and reusable and do not cause any loss to the environment. The boxes can be stocked easily because they can tolerate all sorts of circumstances without any problem. These boxes can be easily disposable and you can recycle them multiple times.
Flexible
These boxes are available in a broad range of sizes, shapes, layouts and patterns. These boxes can contain either double or single and even triple layers to deliver maximum protection. These boxes can be utilized to keep not only books but various products which makes them one of the adaptable choices. You can keep the Quran in it to maintain its safety and protection.
Therefore, select these handcrafted boxes to keep the holy Quran without any delay.